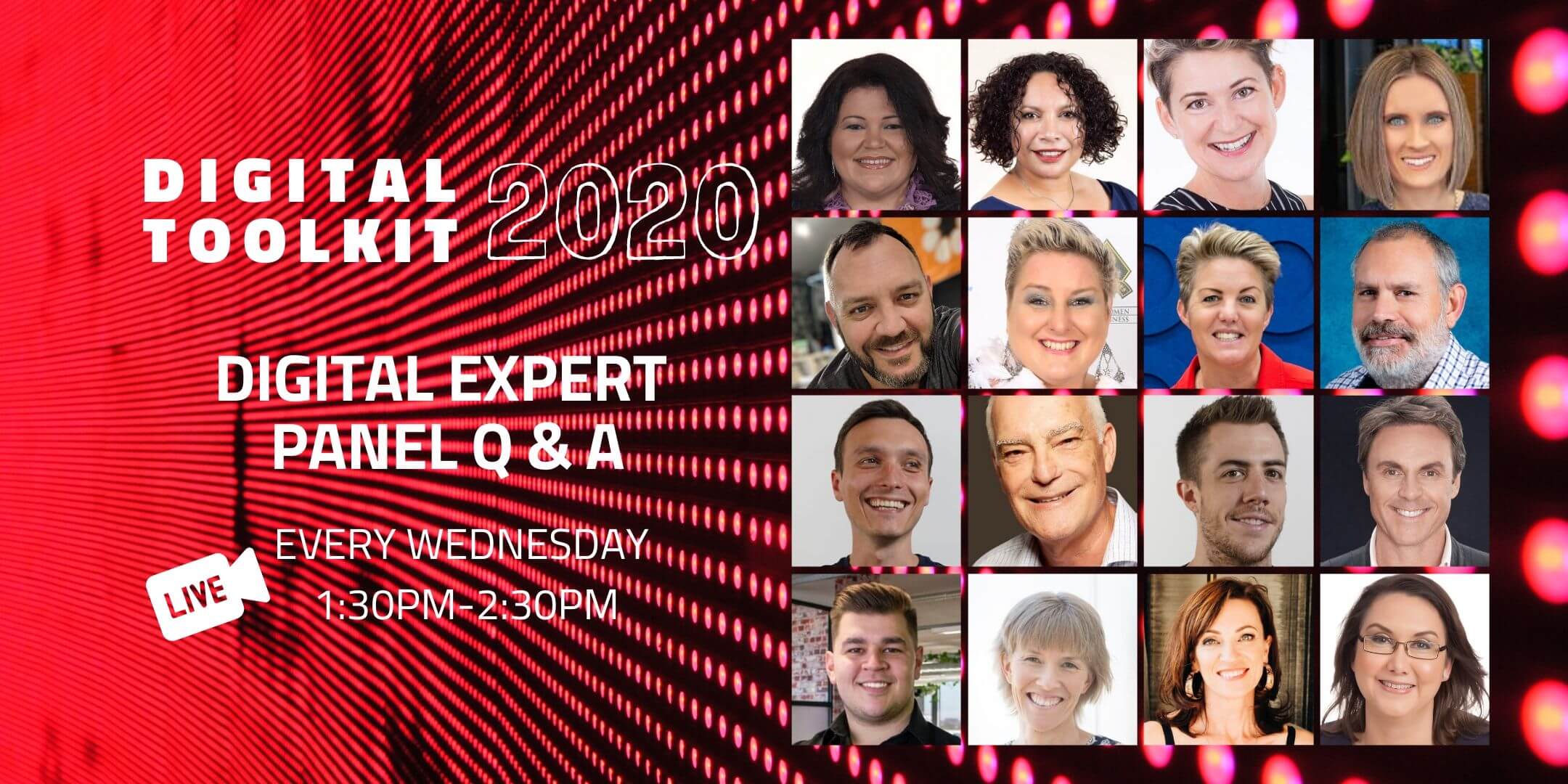 LEARN FROM THE EXPERTS

Digital Expert Panel Q&A Session for Small Business
This webinar is the perfect place for small business to ask the experts how to overcome your digital challenges and grow your business online.
Are you finding it hard to get found online? Feeling like your business is struggling? You are not alone! Perhaps you just need some questions answered? Or some simple tools to help you accomplish your tasks? Keep your business growing with the unique and experienced insight of the Digital Toolkit Panel of Experts.
Put us to the challenge! Ask us anything digital. This panel is a discussion focussed on helping small business owners, and to provide tools and tips to help you manage your brand online and to build your digital strategy. In this very difficult time, it is essential that we are all here to support one another. We will have a range of experts on hand every session, to help you resolve your digital challenges. Who are all ready to help you if you would like to contact them directly Looking forward to seeing you all online, every wednesday.


ASK THE DIGITAL EXPERTS
Who is on the Panel?