How much should I be paying for digital marketing?
How much should you or your company be paying for digital marketing? This is a common question. This article will break down the variations of some popular forms of marketing, and compare industry examples of potential costs, and realistic budgets varying in company and outcome.
So, how much does digital marketing actually cost? Not counting the specialist or ads management firm you have hired. Let's take a look at two of the main platforms…Google Ad Spend is dictated by your budget, competition levels, and search volume. The best guide for understanding what a recommended budget for Google ads to get more clicks is Keywords Everywhere. Keywords Everywhere is a Chrome extension - easy to set up, and it cost $10USD for 100,000 Search Credits. You can toggle this on or off very easily. See the optimal settings below for Keywords Everywhere.
What do your keywords cost in Google?
Keywords Everywhere, a Google Chrome Extension, free to install. But you need to purchase credits from the website to start showing the data. It is a fantastic tool that shows you how much you should be budgeting for your keyword clicks in Google Ads. I have attached an image below for your optimal settings for Keywords Everywhere.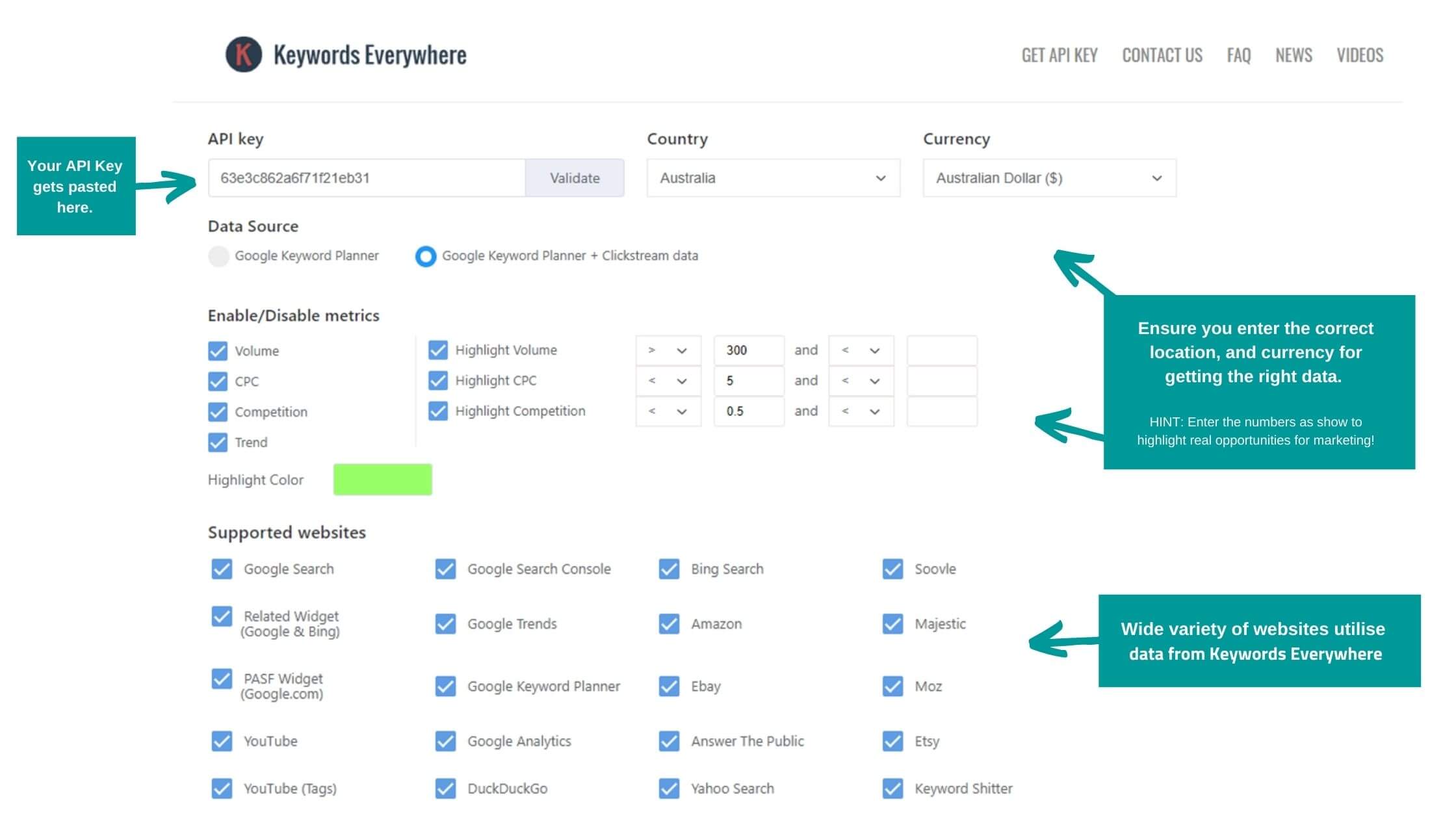 What does it all mean?
CTR = Clickthrough Rate
CPC = Cost Per Click - Which refers to the cost to you when someone clicks on your ads (Don't click on your own ads)
Volume = How many searches there are in the location (country) per month (Ensure your settings are the country you are in. i.e. Australia)
Competition = How many companies are bidding for that keyword in Google Ads
Google Search Ads are the highest costing ads because they yield the biggest return in CTR (Clickthrough Rate). These ads come up in Google Search when people need you now.
What Marketing Tools Should I be Using?
Google Ads

Google Ads is a fantastic in their moment of need advertising platform, it is the first place to advertise if you need leads now.
Facebook Ads
Facebook is a brand development platform. This is the long game for lead generation, which will pay off as you build followers and increase in engagement. Click the button below to learn more.
Our recommendations for digital experts...
Get some more insight...